To many Hongkongers, goji berry, also known as wolfberry, is an old-fashioned fruit — something that moms put in soups, dishes or tea. Packed with vitamin C, fiber, iron, vitamin A, zinc, antioxidants and amino acids, goji berries have earned its "superfruit" title in the West in recent years, much thanks to celebrity endorsements from the likes of Madonna and Miranda Kerr. Here are some of its benefits.1
Strengthening immune system. Laboratory tests on aged mice have shown that goji berries increase the effectiveness of flu vaccinations. Given that flu jabs do not always make you completely immune to the flu virus, goji berries would make a good supplement.
Enhancing skin and vision health. The high level of antioxidants in goji berries protect eyes and skin by preventing cellular damage caused by free radicals that come from such environmental sources as ultraviolet radiation and smoke.
Stabilizing blood sugar. Goji berries help control the release of sugar into the bloodstream, which is essential particularly to people with diabetes.
Want to turn goji berries into a light snack? Try this simple Goji Berry and Hazelnut Cacao Truffles.2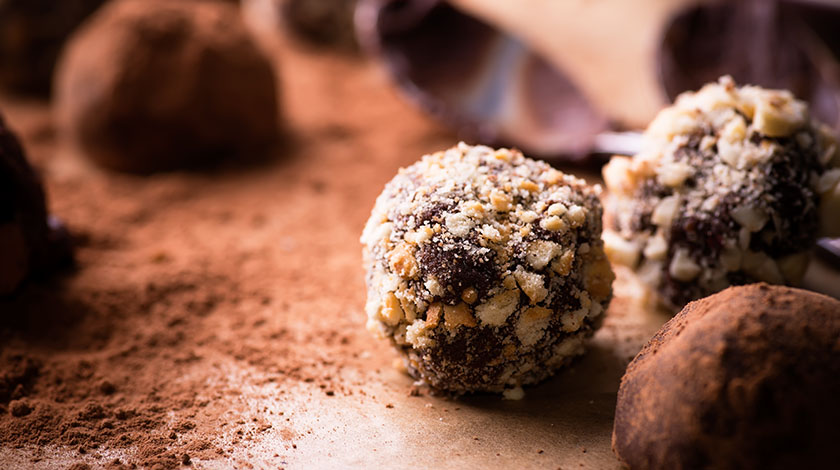 Ingredients:
1 cup of raw hazelnuts
8 large medjool dates (pitted)
4 tablespoons raw cacao powder
6 tablespoons goji berries
2 tablespoons coconut oil
1/2 tablespoon maca powder
Steps:
Put 2 tablespoons of goji berries into a food processor and grind until they become a powdery. Set aside.
Add all the remaining ingredients into the food processor and process until they have a sticky texture.
Take out a tablespoon at a time and roll into a ball shape with your hand.
Roll each truffle into the ground goji berry powder until completely covered.
Keep them refrigerated when not serving. Enjoy!
While goji berries are generally safe for consumption, mild digestive issues have been reported as a side effect. Consult your doctor before adding goji berries to your diet.
Sources