The question on most people's minds is what does Cigna's Voluntary Health Insurance Scheme (VHIS) have that stand apart? Well, apart from this list of features, the one feature that differentiates VHIS from other insurance plans is its coverage for unknown pre-existing conditions.1 Watch this video to find out what is it about.
---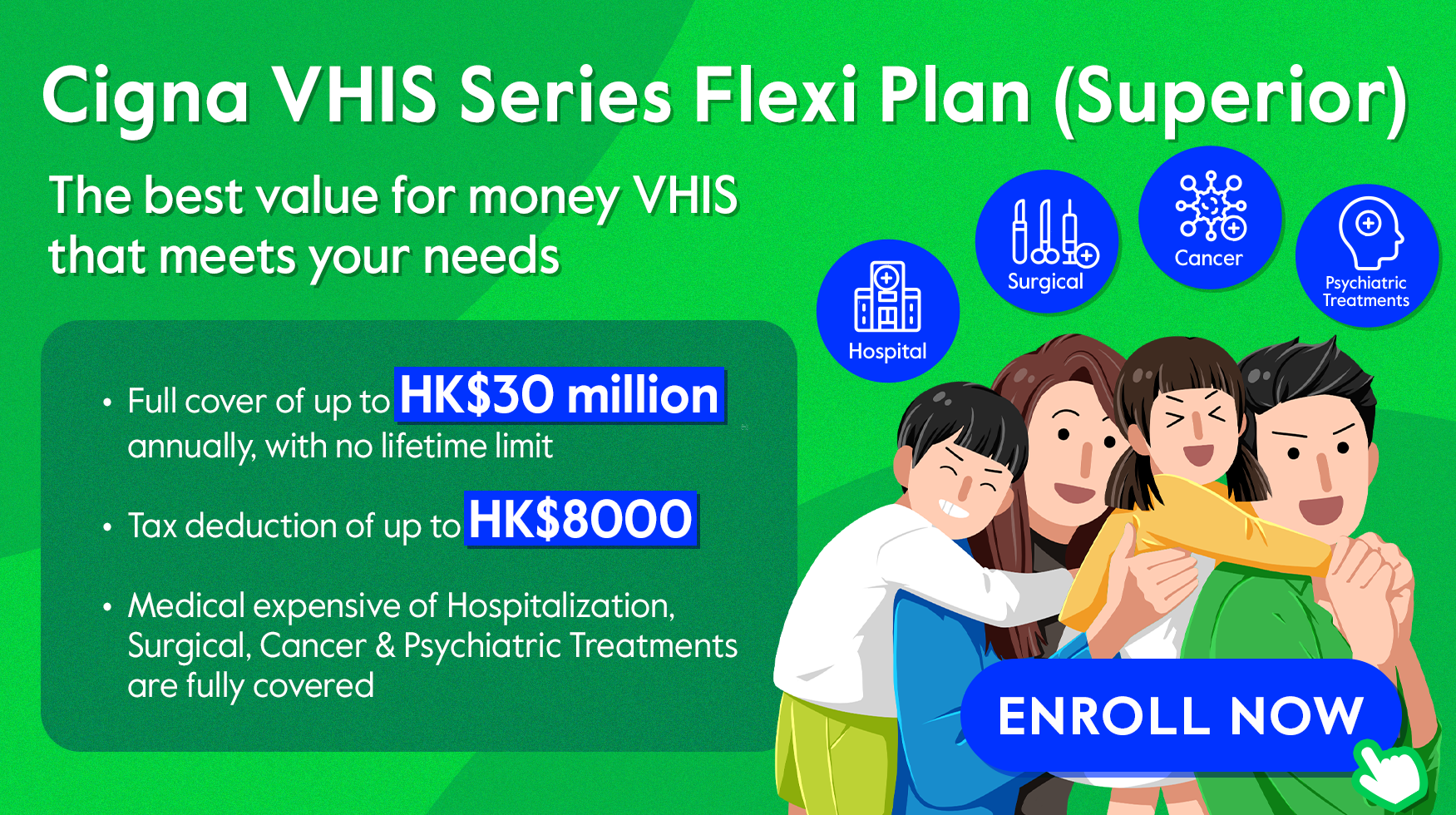 The primary reason for insurance is to transfer risk and be prepared for the worst. Cigna is a certified provider of VHIS, offering unknown pre-existing conditions coverage to give you the protection you need should life throws you a curveball. Click here to find out more about the VHIS plan.
Source
© Cigna 2019
Information provided in this article is intended for health and fitness purposes only and is not intended for use in the diagnosis of disease or other conditions, or in the cure, mitigation, treatment or prevention of disease (see Terms & Conditions for details). Any health-related information found in this article is available only for your interest and should not be treated as medical advice. Users should seek any medical advice from a physician, especially before self-diagnosing any ailment or embarking on any new lifestyle or exercise regime. Any information contained in this article may not be suitable, accurate, complete or reliable. Cigna accepts no responsibility for the content or accuracy of information contained on external websites or resources, or for the security and safety of using them. "Cigna" and the "Tree of Life" logo are registered trademarks of Cigna Intellectual Property, Inc. in the United States and elsewhere, licensed for use. All products and services are provided by or through operating subsidiaries, and not by Cigna Corporation.