Healthcare professionals consistently emphasize the importance of sufficient hydration. We should especially keep this in mind in the workplace, as the amount of water we drink affects our performance.
Dr. Emma Derbyshire, adviser to the Natural Hydration Council in the U.K. states that being hydrated is associated with better cognition and mental performance, and helps combat tiredness and fatigue. All of which can help organizational productivity.1
The right amount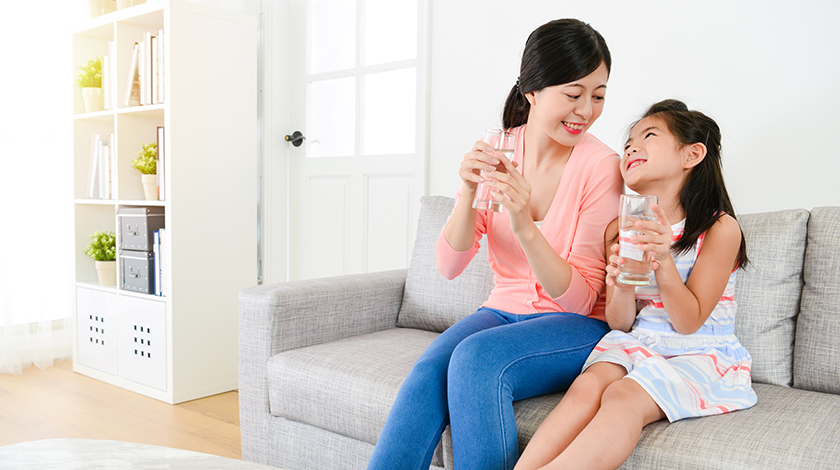 As a rule of thumb, remember to consume at least 1.2 liters of water per day. But the exact amount of water needed depends on a multitude of factors, from the work environment, to our age and gender.
Strong air-conditioning in the Hong Kong workplace can easily lead to thirst and dehydration. Working outdoors during the hot summer will also increase an individual's rate of water loss as a result of sweating and raised respiration. To find out, pay attention to the color of your urine. It should be a pale yellow color. If it is a darker color, you need to drink more water.
Getting enough water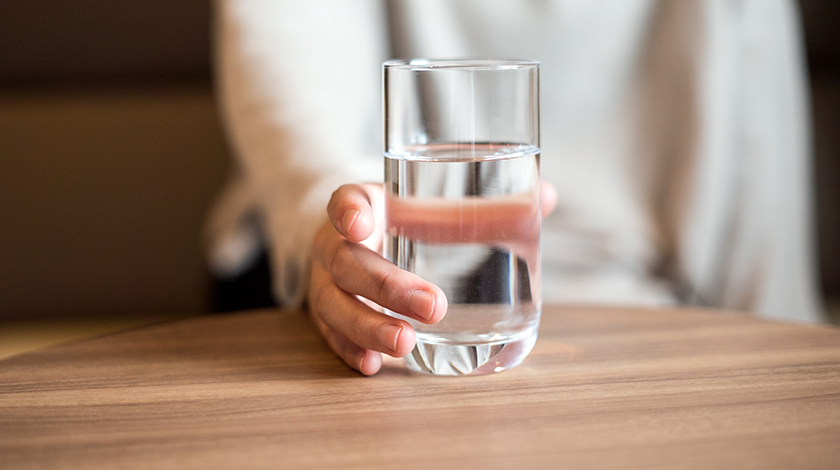 Did you know that roughly 20% of our daily fluid intake is supplied by food rather than drinks? In addition, other non-alcoholic beverages such as juice will also contribute to your fluid intake. Just try and minimize your consumption of diuretics such as tea and coffee which in larger quantities may speed up dehydration. Afterall, water is the purest form of hydration. And it's calorie and energy free!
Sources
https://www.personneltoday.com/hr/hydration-workplace-issue, visited 6 March 2018.