When the going gets tough, it can become far too easy to reach for your smartphone, fire up some food delivery apps and order yourself some comfort food. Convenient and cheap, pizza, fast food and Cha Chaan Teng dishes all make regular appearances on the menus of busy Hong Kong adults.
Unfortunately, what satisfies our cravings may not always be good for us. Obesity, diabetes and heart disease are just some of the health problems that can result from an unhealthy diet of takeout and quick meals. Conversely, a healthy diet can contribute to a trimmer waistline, healthier heart and even a stronger immune system to help you stave off that nasty autumn flu.
When eating out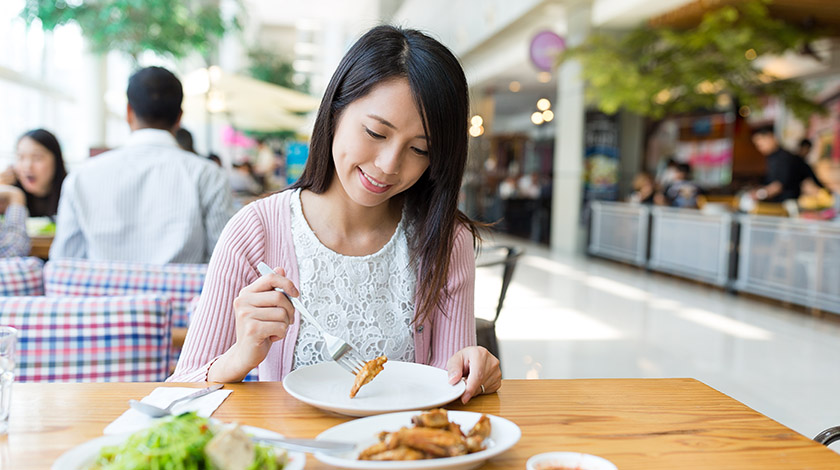 When you're eating in a restaurant, you've no visibility into what goes on in the kitchen. While you can't control the recipes, you can control the dishes you order. You can cut down on the calories and fat, salt and sugar content in your meal by following these simple steps.
When ordering carbs, have plain white rice or noodles instead of the fried versions. You should also avoid soup noodles in Cha Chaan Tengs as these are often extremely high in salt content. If the restaurant offers brown rice, wholemeal noodles or other healthy whole grain carbs like quinoa, all the better — these high-fiber complex carbs have a low glycemic index, and will keep you feeling full longer.
Try to make sure every meal has vegetables in it. If you're having a plate of Char Siu or Siu Yuk Rice, ask for extra cabbage — most restaurants will give you the extra serving of veggies free of charge!
Avoid any food that is deep fried.
Watch your sauce consumption. Cantonese sauces are packed with salt from soy and oyster sauce base, carbohydrates from corn starch and calories from oil, so don't go drenching your rice in sauce. The same goes for salads. Oily or creamy dressings containing mayonnaise should be avoided, as it'll turn your otherwise healthy salad into a calorie-laden nightmare!
Keep alcohol consumption to a minimum. Despite having little nutritional value, alcohol is packed with calories — and it's expensive!
Eating at home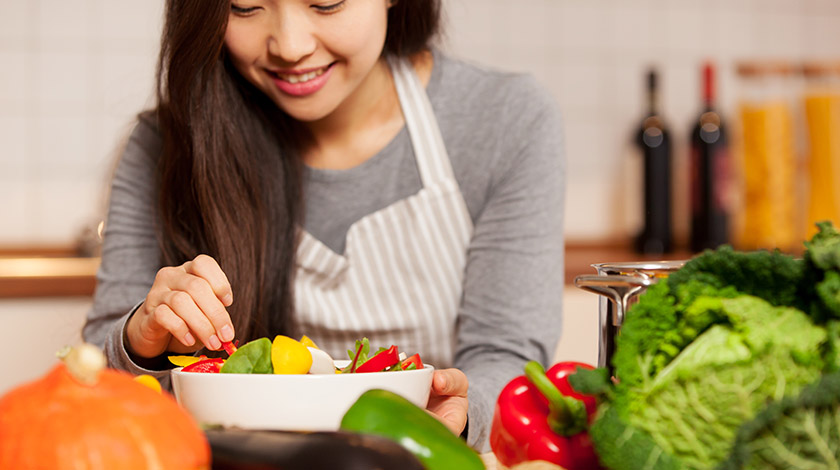 Ultimately, if you want complete control over the food you put in your body, home cooking is the way to go — and we're not talking about microwave meals. At home, you have the freedom to prepare your meals with olive oil, which is rich in good unsaturated fats and antioxidants. Also, use low-salt and low-sugar recipes and swap simple carbs like white rice out for complex carbs.
It can be tough for a working adult to make time to cook, but your health will thank you for it. You and your partner can take turns to cook, or even spend the weekends cooking together for quality bonding time. Trust us, it's worth it!