There comes a time about every four years that people around the world go about their lives like zombies. They are half-asleep constantly and have a hard time focusing on work or school. The only "cure" is to sit them down in front of the TV, and let them watch the most anticipated sports events live!
Apart from sleep-depriving, getting into the international soccer craze is also a potential health hazard because of the unhealthy snacks we usually eat while enjoying the match. Why not replace the chips, fried chickens and fizzy soft drinks with healthy snacks for a change? Below are two easy-to-prepare healthy recipes:
Detox water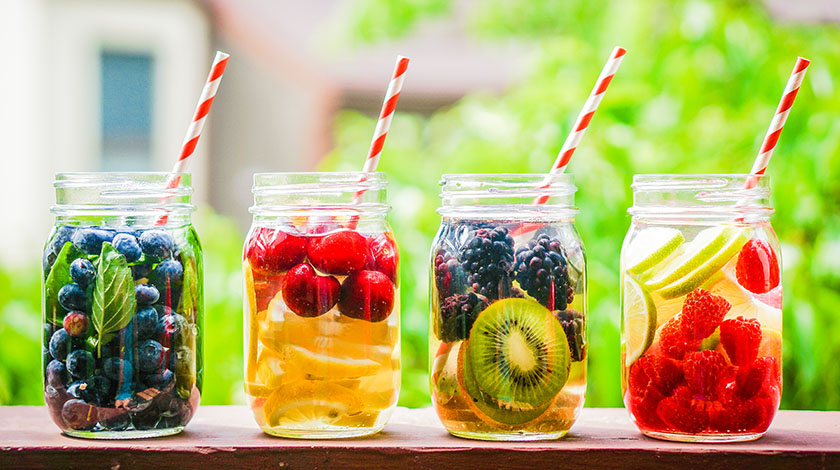 Ingredients:
200ml water
2 limes
1 lemon
1 small pineapple
Parsley leaves (optional)
Steps:
Cut lemon and pineapple into wedges.
Squeeze lime juice. Add to water.
Add lemon and pineapple wedges. Add parsley leaves (optional).
Stir well.
Super seedy granola bars
Ingredients:
1 ½ cup quick-cooking oats
¼ cup hemp seeds
½ cup almonds (Sliced)
¼ cup sesame seeds
3 tablespoons chia seeds
½ teaspoon salt
1 teaspoon cinnamon
1 cup unsalted peanut butter
½ cup honey
1 teaspoon vanilla extract
Steps:
Place oats, hemp seeds, almonds, sesame seeds, chia seeds, salt, and cinnamon in bowl. Mix well.
In a separate bowl, combine peanut butter, honey, and vanilla extract. Blend well. Add to seed mixture. Mix thoroughly.
Line baking pan with parchment paper.
Spoon in mixture and flatten. Refrigerate for at least one hour.
Remove paper and cut into bars.
Enjoy!