As summer sets in, the sunscreen debate is heating up. Are you pro-chemical or pro-physical sunscreen? Still undecided or simply confused about the two? Stress no more. Read on to find out the differences and make your own informed choice.
Mechanism of Sunscreens
Put simply, chemical sunscreens absorb and physical sunscreens reflect. Chemical sunscreens contain chemical filters that penetrate the skin and absorb UV rays before they can cause any damage.1
Physical sunscreens do not penetrate the skin. Rather, they remain on the skin surface, forming a protective barrier that reflects UV rays.2
Which is better – Chemical Sunscreen or Physical Suncreen?2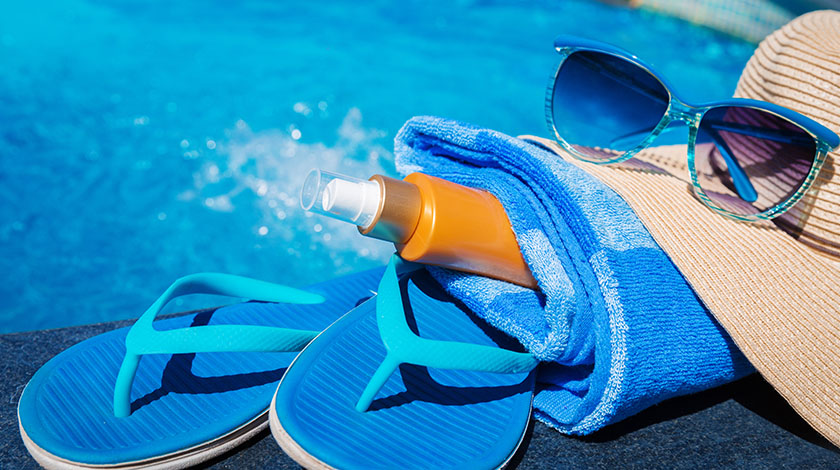 When applied properly, both chemical and physical sunscreens are effective and safe. As to which one you should choose? Well, as with picking a moisturizer, it all depends on your own situation.
What are the differences?
Chemical sunscreens are generally lighter in texture and non-sticky. Therefore there is no "ghosting" effect. However, chemical sunscreens tend to be more irritating to the skin.
Physical sunscreens are gentler to the skin but are thicker in texture, thus likely to cause "ghost face" and clog pores. Thanks to modern technology though, sheerer formulas are widely available.
Why is sunscreen a must?
Whichever type of sunscreen that you end up choosing, make sure you apply it properly as you celebrate this summer with loads of outdoor activities.
Exposure to sun causes wrinkles and age spots on our faces, and it can lead to much more serious consequences, such as skin cancer.3 About 90% of non-melanoma skin cancers and 65% of melanomas are associated with exposure to UV radiation from the sun. And one of the best ways to protect your skin is to apply sunscreen.4
---
Another means of protection is through health insurance. Cigna HealthFirst Elite Medical Plan offers up to HK$38.8M comprehensive coverageand an Optional Premium Waiver due to Cancer as an extended benefit for our policyholders with cancer. It is a 6-month premium waiver upon a cancer diagnosis to help you focus on recovery. Find out more here.
Sources:
South China Morning Post - One in three young Hongkongers suffers from stress, anxiety or depression, Hong Kong Playground Association survey shows