One in three young Hong Kongers suffered from stress, anxiety or depression, a survey carried out in 2018 has found. Among the 837 children aged between 6 and 17 surveyed, 31.6% suffered from mild to extremely severe stress, and 38.7% suffered from moderate to extreme anxiety.1 This can lead to other illnesses.
The figures seem startling, especially when it's often assumed that children's lives are carefree. How can we help children handle stress?
Getting active
A group of Finnish researchers may have found the answer. Studying 258 children in regard to their physical activity and stress hormone, the researchers have found that those who were more physically active responded better to stress and showed fewer signs of depression. Exercise, as suggested, can be an effective stress-buster for children.2
With that in mind, how about some outdoor group exercise games for our children this summer?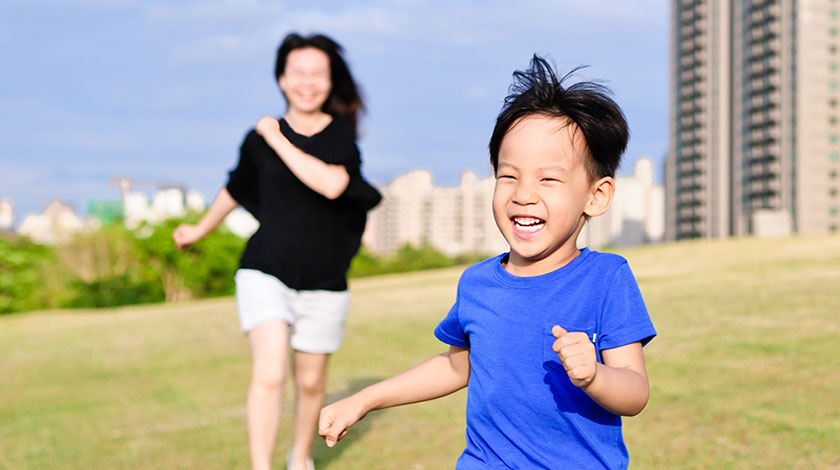 Squat relay
Two groups of children stand on opposite sides facing each other. On "go" they run towards the middle, perform three squats, high-fiving each other in between each squat, then return to their sides. Shift sideways and repeat.
Go back and hit it
On "go" children run forward in their own lanes. On "back" they run in reverse. On "hit it" they switch to another skill, for example, squat jump or tuck jump. Make it more fun and let the children choose their own "hit it" skills.
Exercise keeps our children's bodies and minds in good shape. That's truly too good a two-for-one deal to pass up!
Sources:
1. South China Morning Post - One in three young Hongkongers suffers from stress, anxiety or depression, Hong Kong Playground Association survey shows
2. The New York Times - Exercise May Help Protect Children From Stress