We're into the heart of summer now, and while the clear weather and blue skies present a marvelous opportunity to work on our tan, we shouldn't get so caught up in the fun that we forget the importance of proper sun protection.
One oft-forgotten means of UV protection is sunglasses. Shades don't just make you look cool. They shield your eyes from harmful UV rays that can severely impair our vision over time. Here's a quick guide to choosing the right pair.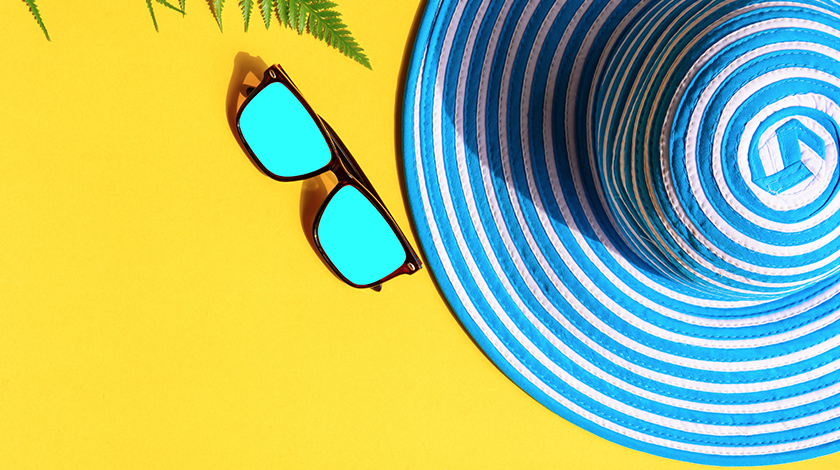 1. Getting the right fit
Sunglasses that are too loose will be ineffective in keeping sunlight out, but sunglasses that are too tight might give you a severe headache. Make sure your shades sit squarely on your nose instead of slipping down. Non-slip nose pads can help you out here.
2. Choosing the lens
The most fashionable pair of sunglasses may not necessarily offer the best levels of UV protection. The stamp of quality you should be looking out for is not an expensive designer logo, but a label marked "UV 400 um" or "100% UV absorption". Another tip is to choose sunglasses with gray, dark green or brown lenses as these are more effective at blocking UV rays.1
3. Choosing the frame
Plastic frames are generally more durable than metal frames as they are less easily deformed and are not vulnerable to corrosion.1 However, metal frames can often be more comfortable as they usually sit higher up on the nose and further away from the face. Try on both types of frames and see which you prefer.
Prolonged exposure to bright sunlight can contribute to chronic ailments such as cataracts.2 Don't take the chance. Now you see the light, so get yourself a perfect pair of sunglasses today!
Sources