High Intensity Interval Training (or HIIT) is increasingly popular among busy Hong Kongers, and it's not hard to see why. With our hectic schedules, carving out time to work out can be difficult, and when we do get in the gym, having to rush through our workout is hardly productive.
That's where HIIT comes in.
Why HIIT?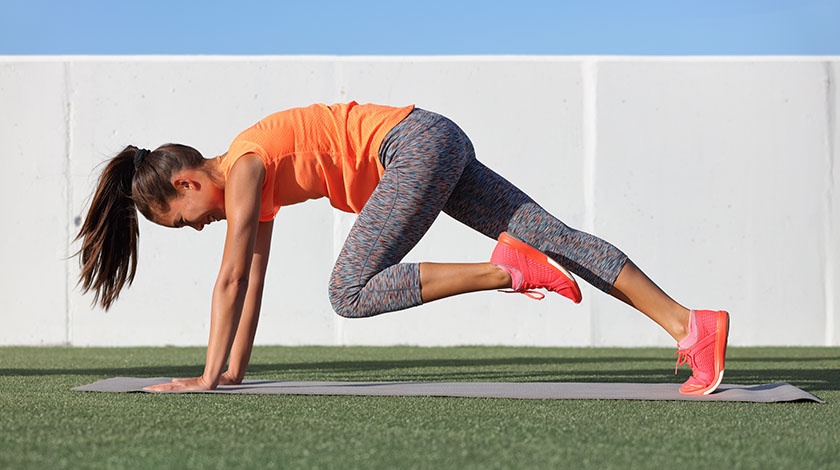 HIIT workouts cycle between short but intense intervals of extremely vigorous exercise such as sprinting, swimming or weight-lifting, followed by short rests. They kickstart your metabolism and provide a challenging aerobic workout, without taking up too much time.1
Researchers have found that a thrice-weekly HIIT workout can improve aerobic and muscular performance and reduce risk of heart disease.1 It consists of four-minute exercise intervals followed by three-minute rest periods, repeated four times (a "4x4" workout).
If you do the math, that's real bang for your buck — demonstrable results with just over an hour of exercise per week!
Tabata
If you're looking to try HIIT, the latest craze is the Tabata protocol. Proponents claim that even workouts as short as ten minutes can produce results. What's more, you don't necessarily need a fancy commercial gym or thousands of dollars of equipment. All that's required is a kettlebell and some dumbbells.
Here's a sample Tabata workout, which takes you through both high-impact explosive exercises such as squat jumps and kettlebell swings, and low-impact exercises like burpees and side taps that improve joint mobility and static strength.
If you need any further incentive, keep in mind that the Tabata Protocol was designed for Olympic athletes — so you know it works! There's now no excuse not to get your weekly dose of exercise.
Sources