Hong Kong is a hiking paradise with scenic trails that are easily accessible. Now that spring is here, it is a great time to bring your family outdoors for fun weekend activities like a hike at Dragon's Back.
There are many hikes that make for family-friendly activities with routes that can be completed within two hours.
Start with safe hiking trails such as The Peak that are easy for beginners and your little ones, and you can soon check out other kid-friendly trails below:
Dragon's Back is top on the list of Hong Kong's hiking map with short hikes and a fantastic view of the shoreline of the Hong Kong island. There are tiny streams along the trail where you can pause for a break and enjoy the scenery.
The trail ends at Big Wave Bay, giving you no better reason to have some fun at the beach.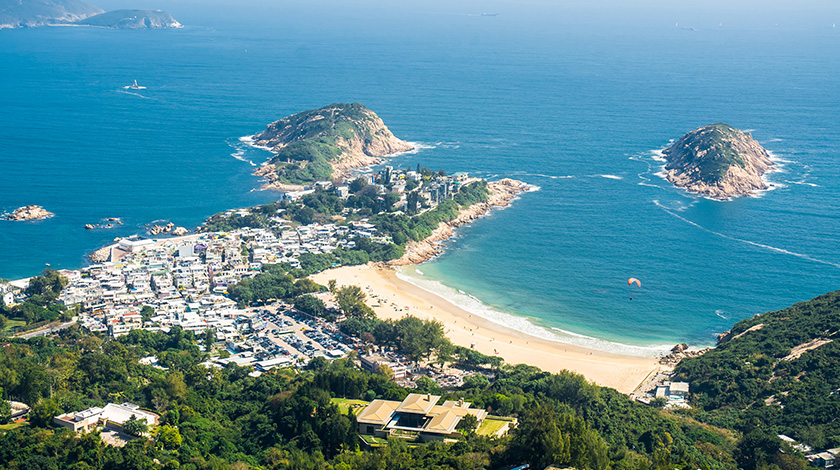 Away from the tourist crowds, the Tea Garden at Ngong Ping leads to a trail where the little ones will discover beautiful flora and fauna. If you are keen for some country hike, follow a tree walk and you will come across a junction to the Nei Lak Shan Country Trail overlooking the Big Buddha.
The downhill trail leads to the Tei Tong Tsai Country Trail with streams and a beach along the route.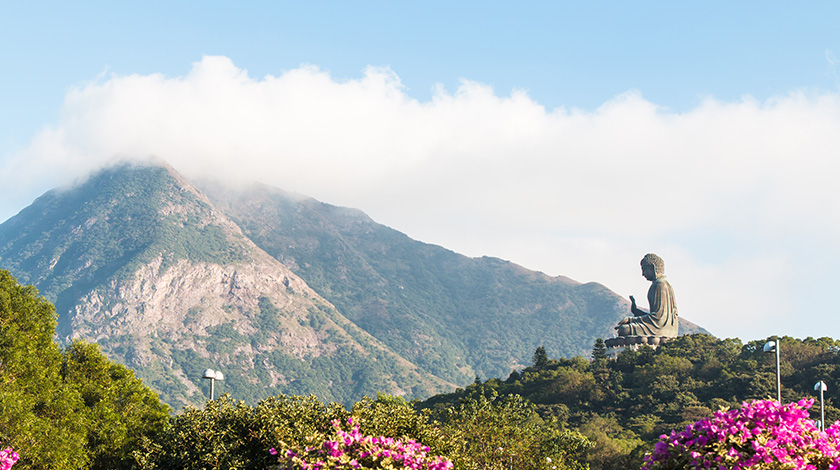 After getting off at Sai Kung pier, start the hike at Hap Mun Beach and follow an easy path to Hak Shan Teng Hill where you will be greeted with a spectacular view of the sea.
Continue onto Kiu Tsui Beach and take a dip for a quick break. During the low tide, the sand and stone will form a tombolo, paving a pathway for you to cross to Kiu Tau Islet.
Hiking tips for beginners
Here are a few hiking tips to ensure a safe and enjoyable hike.
Pick the right trail which suits your ability.
Pay attention to weather conditions; hiking in bad weather is not recommended.
Follow the marked hiking trails.
Bring your own garbage bag, leave no trash.
Protect the countryside. Don't vandalise natural features.
Do not feed the wild animals, as this can lead to attacks.
Sources:
© Cigna 2019
Information provided in this article is intended for health and fitness purposes only and is not intended for use in the diagnosis of disease or other conditions, or in the cure, mitigation, treatment or prevention of disease (see Terms & Conditions for details). Any health-related information found in this article is available only for your interest and should not be treated as medical advice. Users should seek any medical advice from a physician, especially before self-diagnosing any ailment or embarking on any new lifestyle or exercise regime. Any information contained in this article may not be suitable, accurate, complete or reliable. Cigna accepts no responsibility for the content or accuracy of information contained on external websites or resources, or for the security and safety of using them. "Cigna" and the "Tree of Life" logo are registered trademarks of Cigna Intellectual Property, Inc. in the United States and elsewhere, licensed for use. All products and services are provided by or through operating subsidiaries, and not by Cigna Corporation.