Commonly used in sports injury rehabilitation for Pro athletes, chiropractic and physiotherapist treatment are now increasingly common to reduce pain and stiffness caused by the modern lifestyle. Heavy screen time, accompanied by a sedentary lifestyle, is blamed for shoulder, neck, and back pain across the population.
An alternative discipline founded in 1845, chiropractic gained worldwide popularity in the 80s, marked by the establishment of the World Federation of Chiropractic (WFC). According to a 2019 study, the total number of chiropractors worldwide was 103,469. Nevertheless, this sector is still not mature in Hong Kong, with only 200 chiropractors in town, while chiropractic education and training are still unavailable locally.
When you are suffering from musculoskeletal conditions, it can be tricky to know what kind of treatment is needed. Many often ask about the differences between chiropractic and physiotherapy.
Let's explore the objectives and fees of both chiropractic and physiotherapy for you to choose the right treatment that suits your needs.
Similarities of physiotherapy and chiropractic
Both chiropractors and physiotherapists treat musculoskeletal problems, aim to reduce pain, and improve flexibility to achieve wellness.
Focus on managing pain and discomfort without relying on medication or surgery
They may use manual or hands-on therapy to treat a specific symptom
Both may treat, or co-treat, the same conditions
Both are health professionals with certified education and training
The Difference Between Physiotherapy and Chiropractic
Despite their similarities, there are distinct differences between both chiropractic and physiotherapy.
Chiropractor

Physical Therapist

Objective

Treat disorders of the musculoskeletal system and the nervous system.




Modern chiropractic is based on a spinal care model. But chiropractic manipulation has its roots in less scientific theories, and therefore, is seen as an alternative medical treatment.

Maintain, restore, and improve body movement and activity.

Conditions

Focuses mostly on issues related to back pain, neck pain, joint pain in the arms or legs, and headaches.

Focuses on how the body moves and functions as a whole.

Treatment Procedures

Chiropractors perform manipulations and adjustments to help your body heal itself.

Physical therapists help you perform stretches and exercises to improve your mobility.

Modalities

Include but not limited to:

Massage Therapy
Ultrasound Therapy
Interferential Current
Low-level Laser Therapy
Cervical Traction
Activator Method

Include but not limited to:

Therapeutic Exercises
Electrical Stimulation
Traction Therapy
Manual Therapy
Cold/ Hot Therapy
Ultrasound Therapy
Shockwave Therapy

History

Founded in 1895. The therapeutic procedure was commonly referred to "spinal manipulation" and "chiropractic adjustment."

Specifically designed for American army rehabilitation during World War I.

Fees & Charges

Public hospital: ~$150/session
Private clinic/hospital : $400 - $1200 / session
Fees vary for special modalities

Public hospital: ~$150/session
Private clinic/hospital : $500 - $1500 / session
Fees vary for special modalities
Do I need a chiropractor or physiotherapist?
As a general rule, discuss your concerns with a healthcare professional for appropriate options. In some cases, incorporating both therapies can maximize benefits.
Chiropractic treatment can be an option if you have:
Back pain, neck pain, and joint pain: Could be due to problems with musculoskeletal alignment
Headaches: Can be caused by or a misalignment in the neck or spine
Poor flexibility: Chiropractic adjustments realign the bones and joints, relieving pain, and increasing the body's range of motion. Having normal range of motion helps the body to function optimally
Physiotherapy treatment can be an option if you:
Have limited movement due to an accident or surgery
Feel pain related to movement
Want to maintain or increase your ability to move with ease
Need to build strength and combat a health condition's effects, such as osteoarthritis, rheumatoid arthritis, and stroke
Both chiropractor and physiotherapist are also helpful for people who wish to improve physical performance for sport or hope to return to a sports activity after a prolonged inactivity period.
---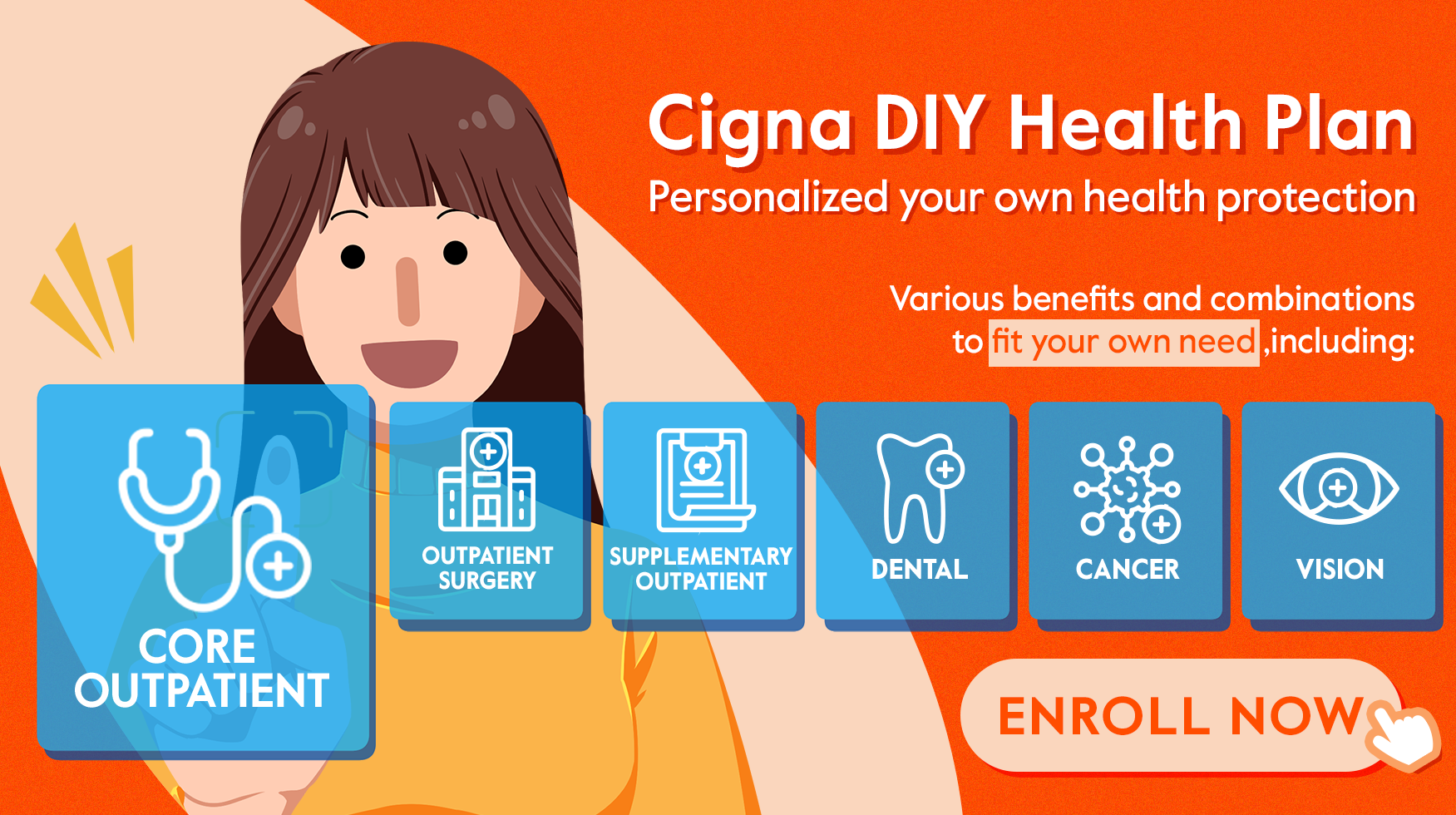 Whether it's a chiropractor or a physiotherapist that you need, opt for personalized health insurance that can cater to your needs across life stages. Cigna DIY Health Plan enables you to freely choose from various protection benefits to customise your plan to your individual needs, including dental coverage, regular oral check-up, treatment cost and emergency. Tailor your health coverage now.
Sources:
© Cigna 2019
Information provided in this article is intended for health and fitness purposes only and is not intended for use in the diagnosis of disease or other conditions, or in the cure, mitigation, treatment or prevention of disease (see Terms & Conditions for details). Any health-related information found in this article is available only for your interest and should not be treated as medical advice. Users should seek any medical advice from a physician, especially before self-diagnosing any ailment or embarking on any new lifestyle or exercise regime. Any information contained in this article may not be suitable, accurate, complete or reliable. Cigna accepts no responsibility for the content or accuracy of information contained on external websites or resources, or for the security and safety of using them. "Cigna" and the "Tree of Life" logo are registered trademarks of Cigna Intellectual Property, Inc. in the United States and elsewhere, licensed for use. All products and services are provided by or through operating subsidiaries, and not by Cigna Corporation.