We all need sleep, but few of us are getting enough of it! Since young, we've had the importance of regular bedtimes and sufficient rest impressed upon us. Unfortunately, the onset of adulthood and pressing responsibilities means that getting the recommended 7 to 8 hours of sleep per night is a rare luxury.
But while 8 hours of uninterrupted rest might be a pipe dream, working short naps into your day can help you claw back some of the sleep you've lost to bawling babies, early-morning roadworks and your late nights at the office.
Getting maximum value from your nap
If you've managed to slot a precious nap into your packed schedule, you'll want to get the most out of it. Start by finding the right location. Napping on your desk, with the bright office lights overhead and judgmental colleagues glaring at you, is not going to do you much good.
Instead, find a dark and quiet place to minimize any environmental stimuli that might keep you wide awake.1 Get comfortable with a neck pillow (or even a rolled-up towel, if you need to improvise). And remember to get in the right frame of mind by emptying your mind of thoughts and worries, so you can actually get to sleep!
Less is more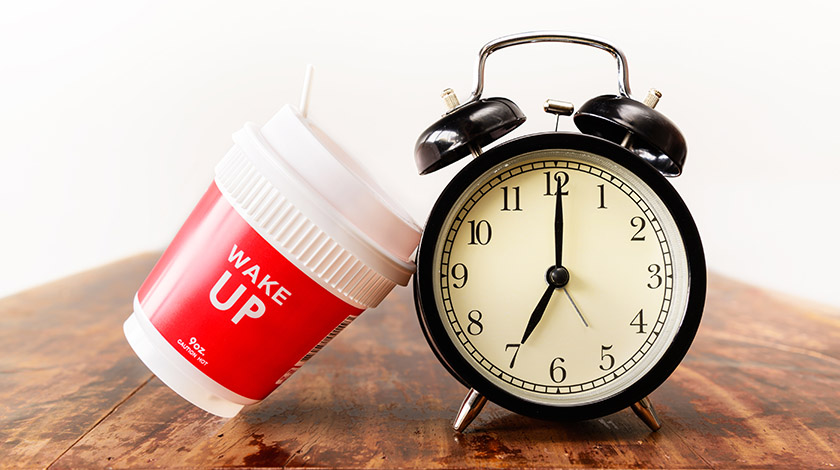 Research has shown that for an energizing nap, 10 to 20 minutes is optimal.2 Sleep more than half an hour, and the nap will be counterproductive — "Sleep Inertia", that all too familiar sensation of grogginess that follows on waking up, might make productivity and focus a real challenge.2 Short naps aren't just optimal from a physiological standpoint. You obviously don't want to be having hour-long naps at work, which certainly will not endear you to your boss and colleagues!
If you know you might have trouble waking up, set an alarm. Alternatively, have a caffeinated drink right before you nap. Caffeine takes about 20 minutes to be digested and released into the bloodstream, so it'll act as a natural alarm clock to wake you up on time.3
Why nap?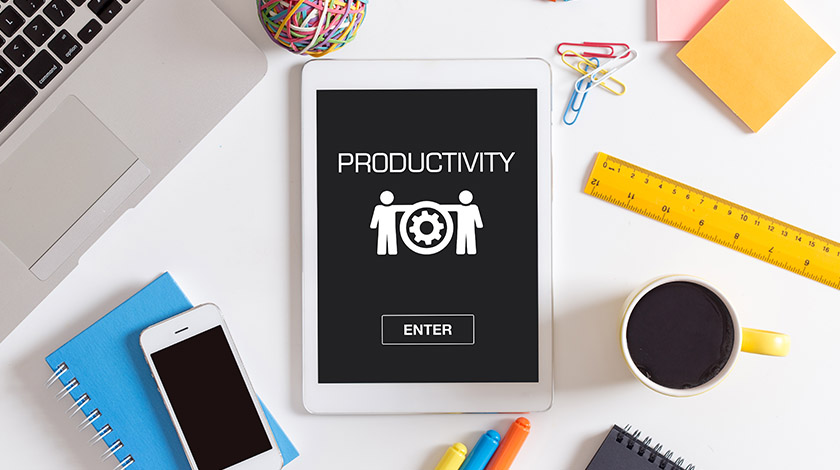 If you frequently feel fatigued and distracted at work, napping may improve your work performance. A NASA study found that pilots and astronauts who took a 40-minute nap actually improved up to 34% in their performance levels, and were nearly twice as more alert!2 Another study on drivers found that drivers were less error-prone and had faster reaction times after a power nap.3 Therefore, to avoid errors brought on by distraction, boredom or simple exhaustion, and improve your work rate, consider taking a quick nap.
Ultimately, power naps are no substitute for a good night's sleep. Getting 7 to 8 hours of sleep per night, and maintaining a regular bedtime remains optimal for your health.4 But when life gets in the way of that ideal, power naps are a useful compromise!
Sources
Managing fatigue in the workplace. International Petroleum Industry Environmental Conservation Association (IPIECA) and International Association of Oil and Gas Producers (OGP).
Napping. National Sleep Foundation. Visited 25 January 2013.
Falling asleep at the wheel. Loughborough University Sleep Research Center. Visited 25 January 2013.
Can't Sleep? What to Know About Insomnia. National Sleep Foundation. Visited 25 January 2013.