Tokyo's second city is famous for its superb cuisine – from street eats to Michelin-starred fine dining – and raucous nightlife. But for soulful types seeking solace and spirituality, there's also plenty to explore. Here are 10 wellness spots in Osaka.
EAT & DRINK
Genmai Cafe
Genmai, aka humble brown rice, is the star ingredient at this light-filled macrobiotic cafe. Every single dish features the nutty-tasting, high-fibre grain while the vegan, vegetarian and gluten-free options accommodate a wide range of dietary needs. The popular lunch sets also come with a free packet of Genmai Koso, a probiotic supplement made from fermented brown rice.
2F, 3-6-9 Minami, Chuo-ku, +81 (0)6 4704 4811
Salonic
Whether you want a healthy pick-me-up or are on a serious juice cleanse, the array of colourful concoctions at Salonic will tick the box. A house 'fruit sommelier' selects top-notch seasonal fruit and veg from a network of approved organic farms; drinks are cold pressed to ensure essential nutrients, enzymes, and vitamins remain intact.
3F 6-3 Dojima, Kita-ku +81 (0)6 4798 8700
Raw8cafe
Skinny minnies go Insta-nuts for the pretty-plated raw bites at this chic blond-wood bistro. A sizeable menu of vegan, organic and gluten-free dishes is complimented by vegan beer and wine, while desserts like the chocolate parfait made with soy ice cream, banana, chocolate sauce, sweet walnuts and raw cookie dough are surprisingly decadent. Dinner is served Fridays and Saturdays only.
1-15-33 Nakatsu, Kita-ku

The St. Regis Terrace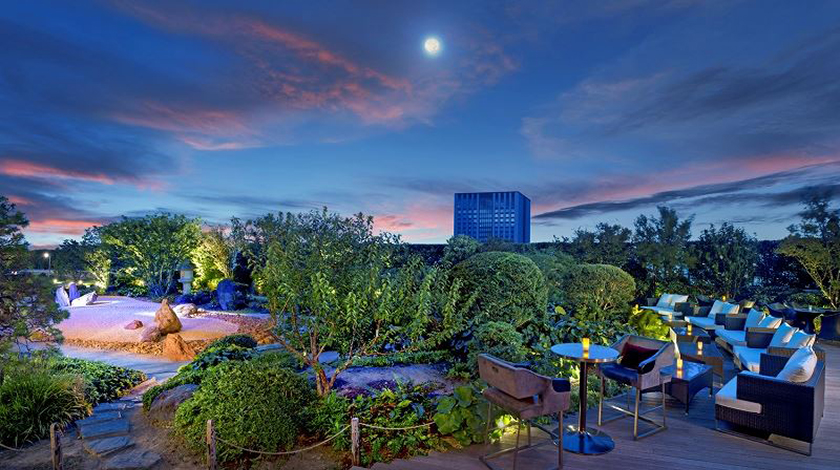 It's not often you get to master the art of Zen with a drink in hand, but after a couple of hours on this tranquil 12th-storey deck, you can expect to leave rejuvenated in mind and body. Nab a comfy chair and contemplate the beautiful rock garden and views of the city as you sip a cup of cha or the house Shogun Mary cocktail (a Japanese twist on the classic). And exhale...
3-6-12 Honmachi, Chuo-ku, +81 (0)6 6258 3333
SPA & YOGA
All That Spa Osaka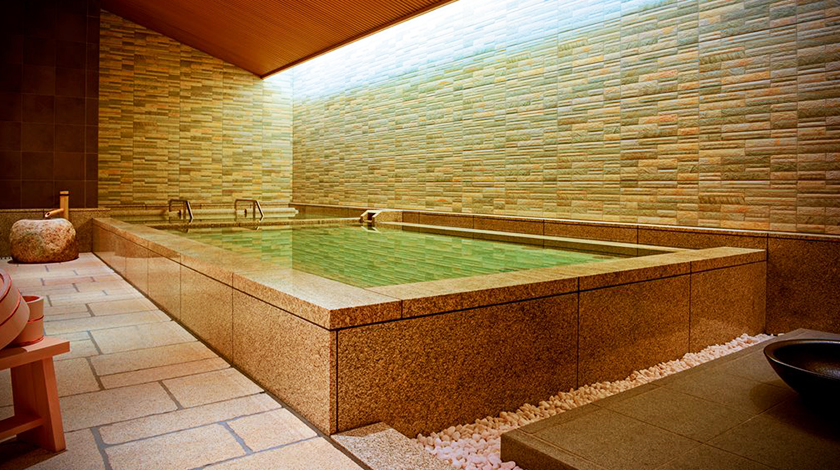 For one of the most luxe spa experiences in town, shimmy over to this hushed, washi and wood Zen-den at the InterContinental Osaka. Asian-influenced rituals run top to toe, from face to feet, using made-in-Japan organic products blended with scents like yuzu, shell ginger, and mandarin orange.
All That Spa Osaka, InterContinental Osaka, 3-60 Ofuka-cho, Kita-ku, +81 (0)6 6374 3503
Slow Care Parlor
This serene oasis uses Organic Botanics skincare along with with 100% organic, cold-pressed plant oils and all-natural essential oils in a range of restorative face and body treatments. Ensconced in your private chamber, an expert therapist will knead out the knots with a treatment tailored to the state of your skin. They also host guest practitioners from around the world and hold periodic workshops on meditation, Chinese medicine and other wellness topics.
3 Chome-2 Nakazaki, Kita-ku, +81 (0)6 4802 4800
Spirit Yoga Studio
Perfect your downward dog at this yoga studio in central Osaka. Alongside the wide variety of classes for all levels – from hatha, vinyasa and ashtanga to jivamukti – they offer dedicated prenatal, kids, fascia therapy and other specialised sessions and English is also spoken. Ohm!
6F, Tenmabashi Fujimoto Kosan Bldg. 5, 3-10-17 Tenjinbashi, +81 (0)6 6881 3317
EXPLORE
Sakai Risho No Mori
Hailing from Osaka, Sen no Rikyu is considered the father of the Japanese tea ceremony. He emphasised rustic simplicity and honesty to self as key aspects of both tea and life – you too can experience this philosophy at his former home in Sakai. At most, expect to come back with new-found wisdom, at least you'll have a serene afternoon spent imbibing antioxidant-rich matcha tea and seasonal sweets.
No. 2, No. 1, Hosonocho-cho, Sakai-ku, +81 (0)72 260 4386
Minoh Onsen Spa Garden
A mere 30-minute train ride from downtown Osaka is Minoh, one of Japan's most famous hot springs. Perfect for a half- or full-day jaunt, Spa Garden, close to Minoh Waterfall, is host to a range of pools, (including an outdoor rotenburo), plus sauna, hot-stone spa, relaxation rooms and a sprawling powder room. Post soak, dine on sumptuous multi-course meals at the restaurant.
1-1-1 Hot Spring Town, Mino City, minoh-spa.ooedoonsen.jp
Mount Koya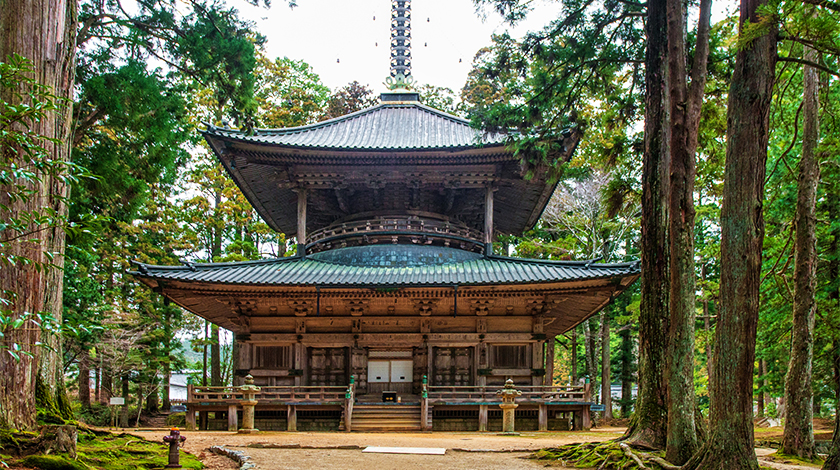 Considered one of the most sacred places in Japan, the UNESCO World Heritage-listed Mount Koya is the start of the famous Shikoku pilgrimage trail, home to 117 temples set amid beautiful woodland. For a real-deal spiritual experience, you can check into one of the shukubo (temple lodgings), wander the bucolic surrounds, participate in daily meditation with the monks and sample shojin ryori, vegetarian temple food.
www.eng.shukubo.net
Heading to the Land of the Rising Sun? Subscribe to the Smart Health e-newsletters to enjoy a 3-month complimentary access to the LUXE Tokyo mobile guide.

This article is produced by LUXE City Guides. Cigna makes no warranties or representations as to the accuracy of the content of the article.