Liver cirrhosis is one of the 14 leading causes of death in Hong Kong and is heavily linked to incidences of liver cancer. In 2016, the ratio of registered deaths due to this disease in men and women is 2.1 to 1.1 In light of this Father's Day, here are insights and ways to keep the man of your heart far from this deadly ailment.
Causes and prevention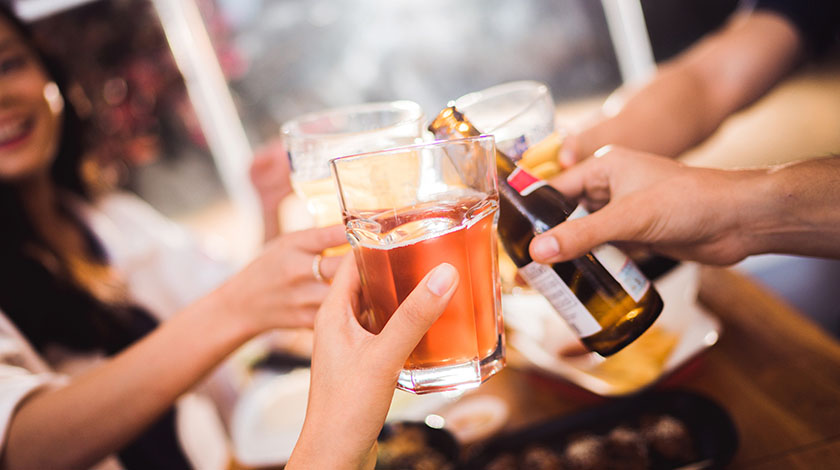 1. Alcohol abuse
This is one of the most common contributors to liver cirrhosis. Cut back on your alcohol intake (especially if there's a history of chronic liver disease and/or cirrhosis in your family) and try to stick to no more than three drinks per week.
2. Viral infections
Hepatitis B is the biggest culprit. If you haven't had your hepatitis B vaccination, there's no time like the present. While you're at it, remember to get your kids vaccinated too, as all newborn babies in Hong Kong are now entitled to free vaccination.
3. Unhealthy diets
Diets that are extremely high in preservatives, fat and cholesterol put your liver and kidneys under extra stress. Eat a well-balanced diet that's rich in dietary fiber, vitamins and antioxidants.
Symptoms
It's important to diagnose cirrhosis early for the disease progression to be effectively managed. Keep an eye out for symptoms such as weight loss, nausea and fatigue. If you notice blood in your stool or urine, swelling in your lower body or abdomen or a yellowish hue developing around your skin and eyes, consult a doctor immediately.
As the saying goes, prevention is better than cure. Time to maintain healthy liver function with the prudent steps outlined above!
Sources