If you watch soccer games regularly, you'll probably be amazed at the strength, agility and endurance of top soccer players like Cristiano Ronaldo and Eden Hazard. While it may just be a wild thought to play like them, you can actually be as fit!
Benefits of playing soccer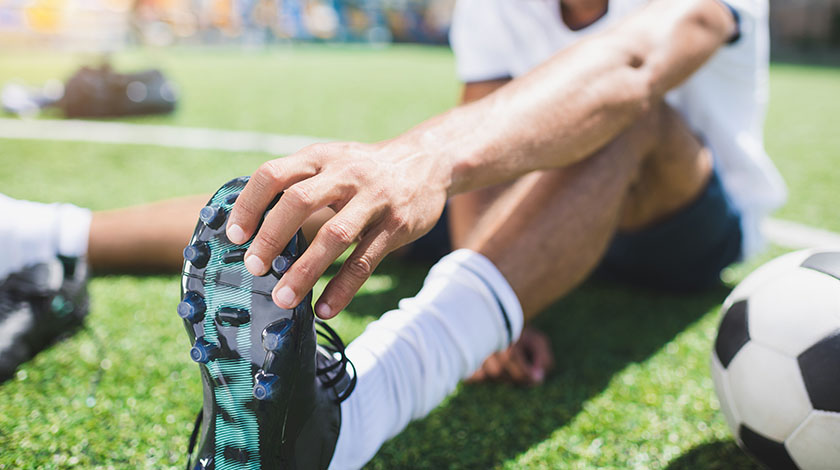 Soccer is a demanding sport, and regular soccer sessions can endow you with the following benefits:1
Higher levels of cardiovascular fitness
Faster reflexes
Greater explosive strength (particularly in the lower body)
Lower risk of heart disease and diabetes
Weight loss
You don't need to be a Ballon d'Or nominee to reap these benefits. Just a couple of sessions will take you a long way towards meeting the expert-recommended 150 minutes of moderate-intensity physical activity per week.2
Kick-starting your soccer workout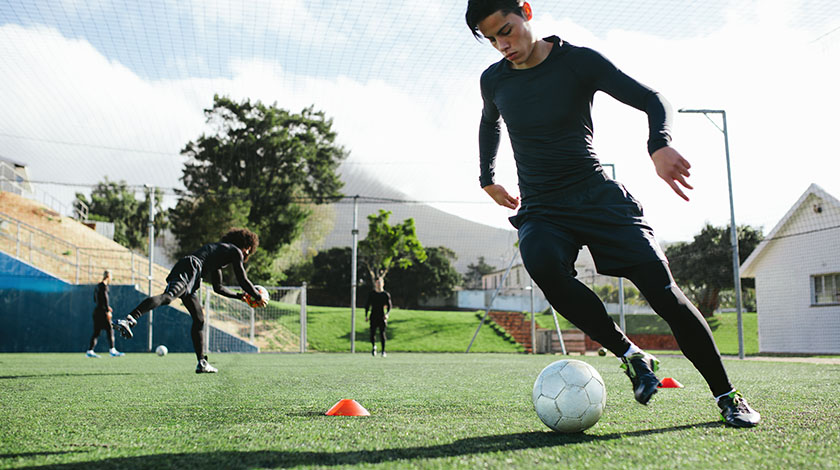 Here are some popular training exercises soccer players use to hone their dazzling skills. And you can do them too!
Box jumps. Stand in front of an elevated platform — a sturdy crate or a flight of stairs will do just fine. Swing your arms and bend your knees, jump up onto the platform and jump back down. Repeat ten times.
Skipping rope. We all remember jumping rope from our childhood. But there's really no better exercise for building agility and increasing fitness. 3 sets of 3 minutes is a great warm-up.
Pushups. A strong upper body is essential for shrugging off tackles. 3 sets of 15 repetitions is a good starting point.
Last but not least, don't forget to get into the field to show off your skills!
Sources
Blatter JS & Dvorak J. Football for health – prevention of risk factors for non-communicable diseases. Scand J Med Sci Sports. 2010; vol. 20; s1: 1-135.