Given our grueling work schedules and pressing family commitments, most of us in Hong Kong can barely summon the energy to crawl out of bed in the morning, much less meet up with friends, hit the gym or play a game of sport. But if you're perpetually lethargic, your quality of life will undoubtedly be affected. In addition to getting your recommended 7-8 hours of sleep each day, you can give your energy levels a welcome boost by fixing your diet.
Why Do It?
An energy-boosting diet is worth your while because it helps you get more out of your life. You'll be more alert and productive at work, more engaging and charming with colleagues, friends and loved ones and achieve better results from your exercise regimen. That's why you should eat for maximum energy every single day and not just the night before your workout!
Tips for Fueling Up


1. Start the day right with a big breakfast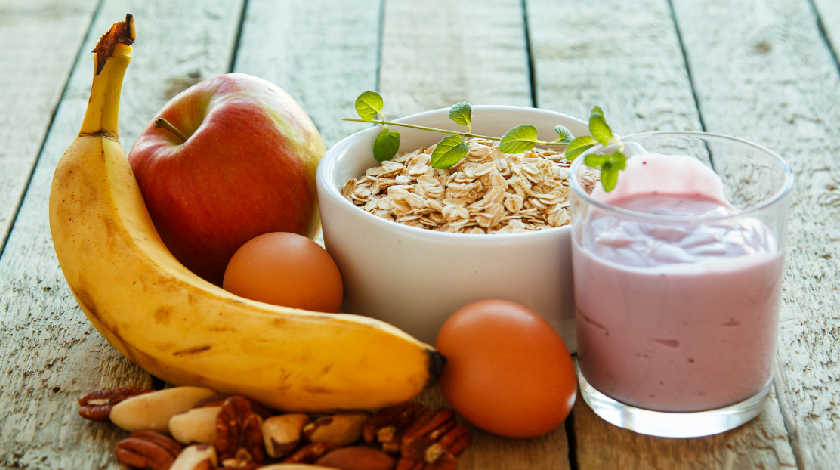 This may sound counter-intuitive, but eating a calorie-dense breakfast can actually help you maintain or lose weight. The reason? Your metabolism. When you sleep, your metabolism slows down due to a lack of physical activity. By eating a large breakfast, you kick start your metabolism, speeding up your rates of digestion for the rest of the day1. To start the day right, add some healthy, calorie-dense foods to your diet. Here are some suggestions2.
Oatmeal
Granola
Wholemeal bread
Eggs
Milk and non-processed cheese
Bananas
2. Eat low GI foods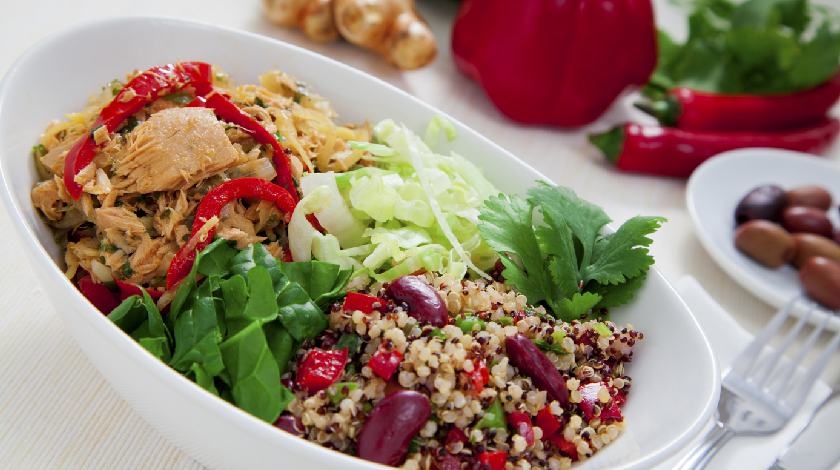 Glycemic Index (GI) measures the speed at which your digestive system releases sugar into your bloodstream after a meal. High GI foods like white rice, pasta, and potatoes give you a huge energy spike as your bloodstream is flooded with sugar; but once they're digested, your energy levels plummet, leading to that familiar post-meal "crash" or "food coma"2.
Low GI foods, in contrast, are digested slowly and provide a more gradual release of sugar into your bloodstream for more constant energy levels. Here are some delicious and wholesome low-GI foods.
Brown rice
Lean protein (e.g. chicken breast, soy milk, hanger steak)
Oats and nuts
Vegetables
3. Avoid caffeine and sugar
Most of us head straight for sugary or caffeinated drinks when we're feeling tired, but if you're looking for consistently high energy levels, this isn't the best practice. Sugar and caffeine do give you an immediate energy boost, but they are followed by a dip in energy levels that can leave you feeling more tired than ever before.
Try to have your caffeine in the morning (this ensures your caffeinated drink won't interfere with your sleep) and limit your intake to no more than three espresso shots or two mugs of tea. As for sugars, if you must have them, eat them in moderation and together with some low GI foods to limit the sugar rush3.

An energetic life is a life well-lived. Start making these changes to your diet today, and witness the amazing results!
Resources
Breakfast frequency and quality may affect glycemia and appetite in adults and children. Pereira M et al. J Nutr. 2011;141:163–8.
https://www.bbcgoodfood.com/howto/guide/spotlight-low-gi, visited 24 July 2017.
Making sense of Guideline Daily Amounts. European Food Information Council. Visited 1 April 2016.