Do you wish your child would get out and exercise more? If so, you're not alone. Sedentary lifestyles are contributing to rising obesity rates in Hong Kong, with the Department of Health reporting that 1 in 5 school children were overweight or obese.1 Fortunately, child-friendly fitness programs are easy to put together.
Fitness guidelines for children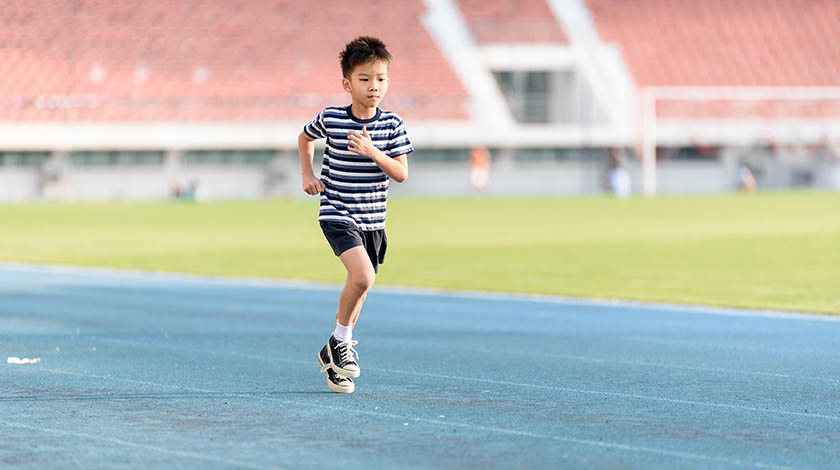 In general, children should engage in at least 60 minutes of moderate to vigorous intensity per day. These include walking, cycling and even chores. Your child doesn't need a gymnasium or expensive equipment to get active.2
Every week, a child should participate in 3 vigorous-intensity sessions of about 30 minutes each. The exercises should be intense enough to cause profuse sweating and fatigue, such as cycling, running or rope skipping.
Ideas for working out with children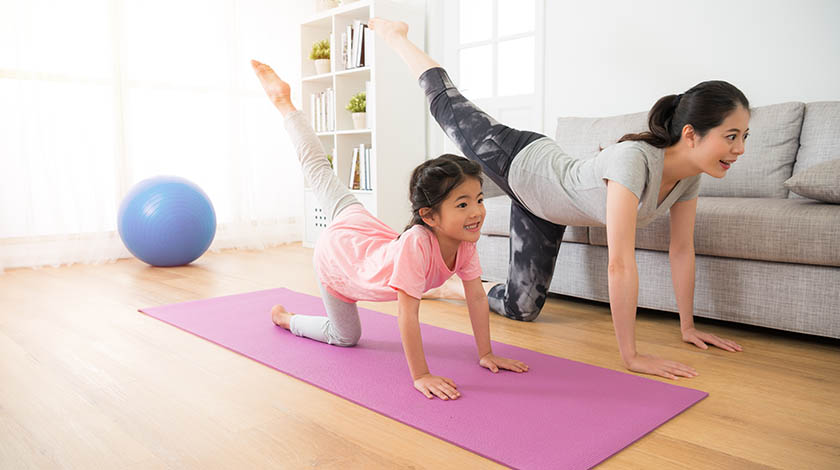 Physical activity is a great way for some parent-child bonding — and you can get your recommended dose of exercise too! Here are some ideas for getting your child to be more active.
Team sports. Team sports like basketball and soccer not only keep your child fit, but teach him important communication skills.
Get in touch with nature. Hong Kong has some beautiful sceneries. Take advantage of it with a hike, birdwatching trip or some mountain biking.
Walk more, drive less. Save money on expensive parking fees and petrol, and take a walk to the grocery store or mall!
As parents, we owe it to our child to inculcate the values needed for a healthy lifestyle. It's time to help them develop healthy habits that last a lifetime.
Sources
http://www.lcsd.gov.hk/en/healthy/fitness/over.html#1. Visited 19 March 2018.
http://www.lcsd.gov.hk/en/healthy/fitness/over3.html#1. Visited 19 March 2018.