Hong Kong summers can be unpleasant — hot, humid, sticky and all-round uncomfortable. But on the bright side, all that sunshine is great for outdoor sports. Here are three affordable and accessible water sports that will let you work on your beach bod and your tan, while helping you cool off in the summer heat.
1. Kayaking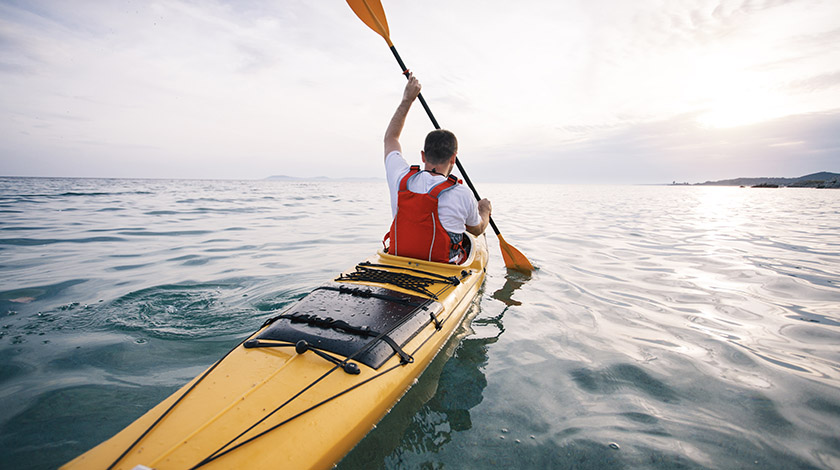 Kayaking is a great aerobic activity that also gives your upper body muscles one heck of a workout. If you want to build up your back muscles and broaden your shoulders, kayaking is an excellent choice.
As an added bonus, kayaking is an excellent way to experience the varied flora and fauna and stunning scenery of Hong Kong's surrounding islands. Cheung Chau, Lamma Island and the Hong Kong Geopark are all highly-recommended for avid kayakers wanting to get closer to nature.1
2. Kiteboarding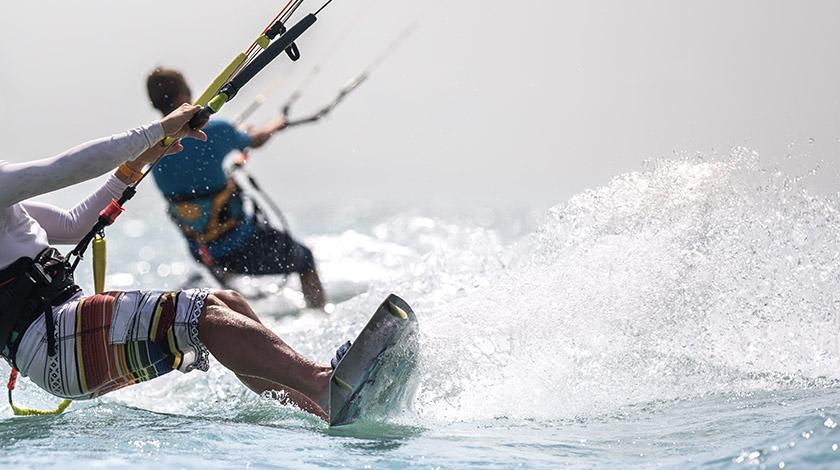 Offering all the thrills of skydiving at a fraction of the cost, kiteboarding has been really taking off across the globe despite being a sport barely three-decades old. Even Barack Obama and Richard Branson have jumped on the kiteboarding bandwagon!2 If you're keen on kiteboarding, you should contact the Kiteboarding Association of Hong Kong which runs safety-first training courses for beginners.
3. Diving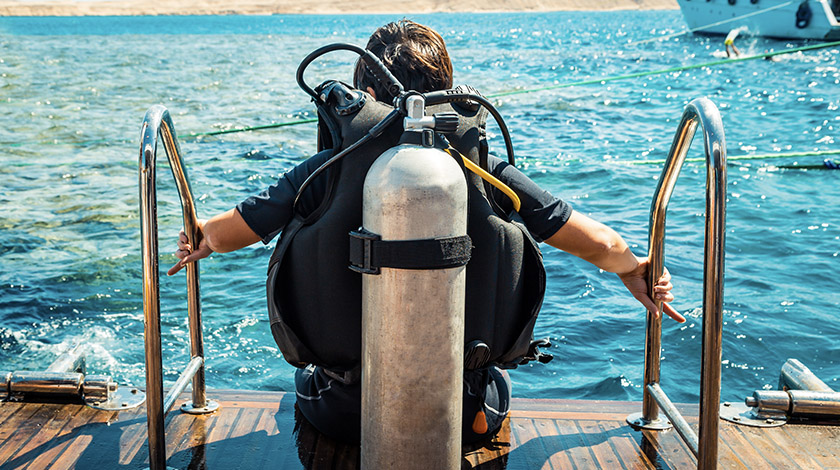 If you've been thinking about picking up a new skill, an Open Water diving certificate will give you serious bragging rights. A typical course takes about 30 hours, comprising both theoretical lessons (you'll learn about decompression, diving physics and dive equipment) and physical dive practice (including emergency response tactics and open water experience).3 The opportunity to get up close and personal with marine life is unmissable.
As a world-famous port, it's unsurprising that watersports enthusiasts and facilities abound in Hong Kong. Check out these government-run watersports centers for more fun activities this summer.
Sources
https://www.scmp.com/magazines/post-magazine/travel/article/1969092/kayaking-hong-kong-where-go-and-everything-you-need. Visited 5 July 2018.
https://www.scmp.com/lifestyle/health-beauty/article/2096481/gone-wind-meet-hong-kongs-intrepid-kiteboarding-fans. Visited 5 July 2018.
https://www.gov.hk/en/residents/culture/recreation/water/diving.htm. Visited 5 July 2018.