About SMART HEALTH
SMART HEALTH is all about finding simple ways to live a healthier and more fulfilling life, whether at work or at play. We help you get there by sharing new and better ways to eat, exercise, relax, and live your way to a healthier you – the SMART HEALTH way.
We bring to you healthy recipes for healthy eating, useful information on sports, exercises and a variety of activities for you and your family, making it fun for everyone! Here you can also find tips to improve sleep quality, reduce stress, and a range of health and medical tips.

EAT
EAT SMART
Health-related information about diet and healthy eating habits.

DO
STAY FIT
Introduce sports and fitness tips for a fun exercise experience.

LIVE
LIVE WELL
Suggest ways to enhance sleep quality and reduce stress.

SEEK
SIMPLE TIPS
Simple and easy to understand health and medical tips.
About Cigna Hong Kong
Cigna has been serving Hong Kong since 1933. It is not only a health insurance company; it is a global health service company to help people improve their health, well-being and sense of security - with a lower medical cost.
Cigna works with employers and organizations around the world helping employees stay healthy and on the job. We work closely with brokers and consultants to develop innovative programs, and Cigna provides access to a global network of local physicians and hospitals—as well as 24/7/365 live customer service, serving 30 countries and jurisdictions, with approximately 90 million customers.
Cigna Hong Kong delivered service on the promise for over 80 years, we continue to provide a broad range of medical, life and accident insurance solutions that are designed to satisfy our customers and their loved ones' every unique need including:

Employer Groups
Offer comprehensive group medical and group life cover from SME and up to MNC groups.

Individual Customers
Offer full suite of medical products ranging from top-up to high-end medical plans.
Driving Change in Well-being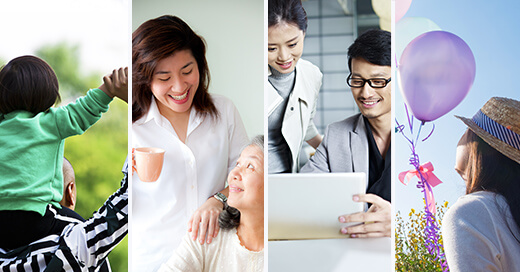 360 Well-Being Survey
Launched in 2014, the survey is an annual initiative to track people's perceptions towards health and well-being. It is a study commissioned by Cigna and conducted by an independent research agency, covering 11 countries (Hong Kong, China, Thailand, S. Korea, Taiwan, Indonesia, India, New Zealand, the UK, Spain and Turkey). Cigna '360˚Well-Being Score' is to monitor the perceptions towards health and well-being among the public with 5 dimensions: physical, social, family, financial and workplace, allowing us to customize healthcare solutions.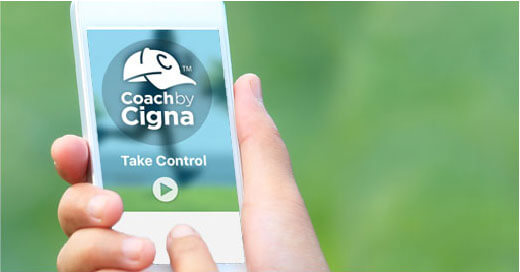 Coach by Cigna Mobile App
Virtual coach mobile App helps personalize health goals, track progress and achieve better health and sense of well-being.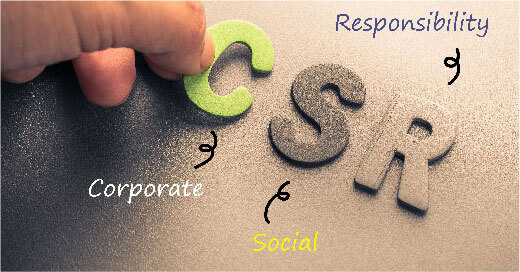 Corporate Social Responsibility
We work closely with charitable organizations to implement community programs, e.g. sponsorship of blood sugar/pressure test roadshows held by Angel of Diabetes in Hong Kong.