If there's one universal truth about city folks, it's that we just can't get enough of the sun. As soon as the sun peeks out from behind the dull, gray winter clouds, we start shedding our coats and jumpers and making plans to get away from our desks for some outdoor fun. This year, instead of heading straight to the beach or the park, why not take advantage of that precious sunshine to embark on an adventure holiday? Sure, bumming around on the sand is a great way to relax, but a bit of excitement and adrenaline now and then is a real breath of fresh air, and provides a great opportunity to bond with your family.
The Perks of an Adventure Holiday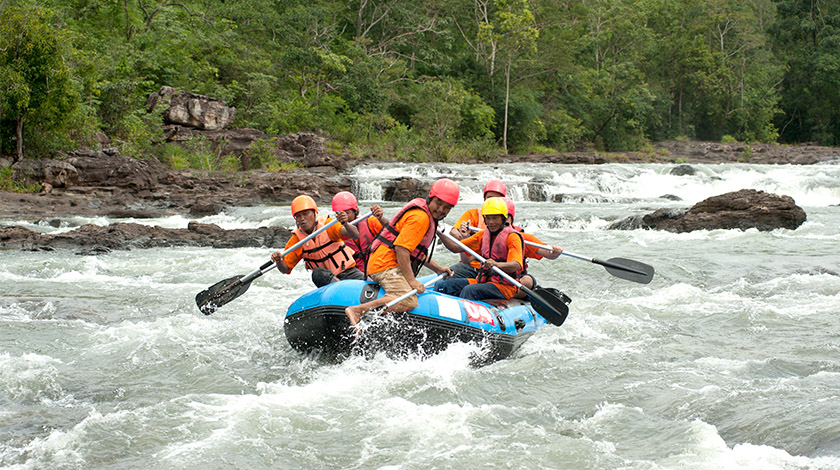 Many of us have indulged white-water rafting, skydiving or rock-climbing in our younger days, but abandoned these youthful passions when fatherhood came calling. Obviously, no father wants to be carrying his newborn on a mountain climb or a scuba dive. And after sleepless nights spent chasing your little ones around or changing nappies, sometimes all we want from our holiday is a good book and a picnic mat on the beach.

But now that your kids are older, there are benefits to an adventure holiday no family should be missing out on!
1. Discovering new hobbies
It can be difficult to pick up new skills or hobbies amidst the daily grind of working life. By plunging yourself into a new and challenging environment, you may just discover a lifelong passion to share with your family.
Revitalize yourself
A vacation that includes a big dose of adventure may just be what you need for your tired legs and souls. Ditching those pesky smartphones and getting active in the bright sunshine will definitely help you recharge and make you feel young again.
Keep the little ones busy
Adventure holidays are ideal for getting kids moving — and with all the energy they have, they won't want to stop once they've found an activity they like. In the smartphone-obsessed age today, it can be hard to get children to love exercise and outdoors time. An active lifestyle is a habit to be inculcated from a young age and an adventure vacation is a great way to start nurturing that habit.
Leave planning to the experts
We all love holidays, but hate planning them. With an outdoor adventure holiday, the professionals take care of the planning. This way, you can be absolutely sure that you'll be trying out these new activities in a safe environment under expert supervision, giving you a peace of mind.
Choose Your Own Adventure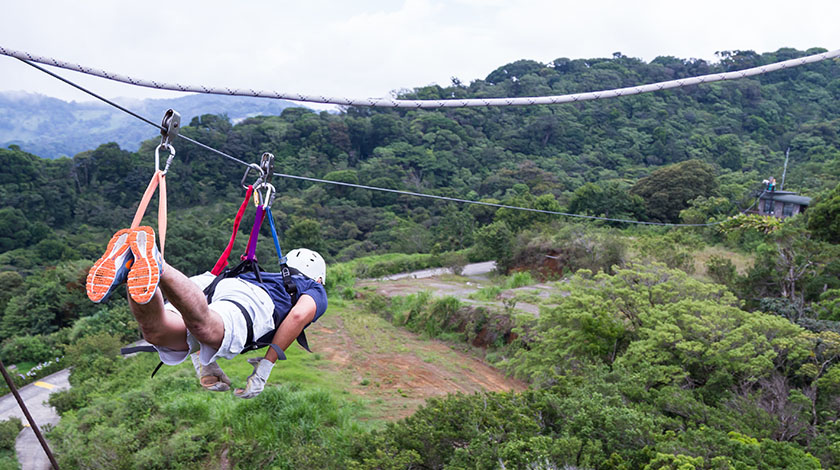 With all the great activities out there for intrepid vacationers, it can be difficult to choose an adventure. Here are some handy tips:
Know your strengths and weaknesses
An adventure holiday is a good time to challenge yourself, push your boundaries and pick up new skills — but it's important to know your limitations as well. If you can't swim, scuba diving is obviously out of the question. If heights are an issue, you may want to consider mountain hiking and rock-climbing as a way to gradually shed your fear of heights, rather than jumping straight into skydiving or bungee jumping. And remember to get your family's input – it'll be no fun if you're screaming with excitement but they're screaming in terror! We suggest cycling, kayaking and hiking as great activities for the whole family.
Location, location, location
If you situate your adventure holiday in a location with great scenery, that's half the battle won. The beauty of these types of vacations is being out in mother nature and appreciating the great outdoors. So remember to consider the kind of scenery you're after (vast green valleys, or snow-capped peaks?) and the kind of weather you'd prefer (tropical heat, or breezy sunshine?) and plan accordingly.
Do your research
The internet has made it easier than ever to plan the perfect adventure holiday. You can compare holiday deals with websites like Expedia, Skyscanner and Agoda. One tip for saving money is to be flexible with your travelling dates — flights leaving on a Tuesday are almost always cheaper than flights leaving on a Friday, and hotels are cheaper at off-peak periods. Of course, you can always go old-school and speak to your local travel agent to get expert advice with a personal touch!
Budget carefully
Sure, you could plonk the price of a small house on an adventure vacation — but the beauty about adrenaline-seeking holidays is that you don't have to spend much to get bang for your buck. If it's a vacation you've been looking forward to for years, feel free to splash out and visit an exotic locale. But if you'd like to save some money, an outdoors vacation is a great opportunity to do that. Camping and hiking in a nearby national park are way cheaper than joining a tour group or staying in expensive hotels. At the end of the day, it isn't about how much you spend — it's about that quality time with your loved ones and the memories you'll take away.

So this year, take the chance to do something different. When that elusive sun rears its head, head off on the adventure of a lifetime, and celebrate fatherhood and family in a new and exciting way!